Über das Flugzeug | About the Aircraft
Die Piper Malibu N662TC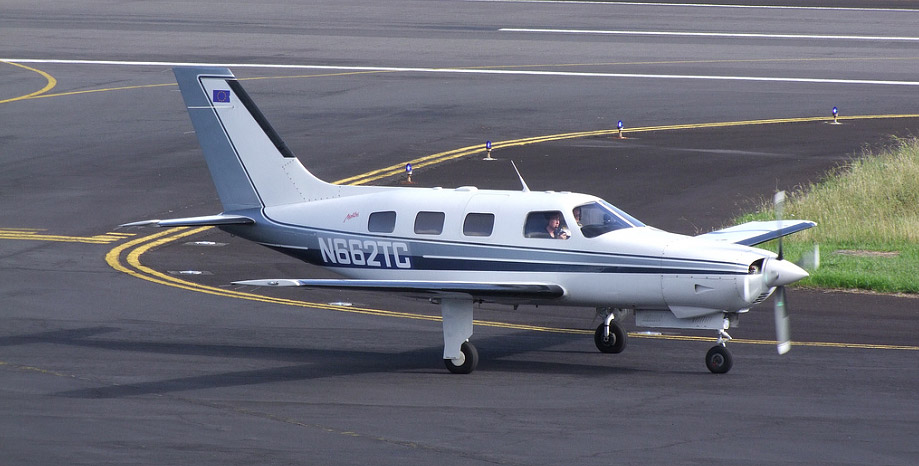 Bei dem Flugzeug mit dem K.H. Zahorsky und K. Karbach auf Weltreise gehen handelt es sich um eine einmotorige Maschine mit Turbo-Aufladung (turbo-charged), die Kar-Heinz Zahorsky seit 2011 fliegt. Die Piper Malibu mit der Typen-Bezeichnung PA-46 310P bietet Platz für 2 Piloten und 4 Insassen oder 2 Piloten auf Weltreise. Das Modell eignet sich aufgrund seines geringen Benzinverbrauchs, der auf den Magergemisch-Betrieb des ökonomisch ausgelegten Motors (lean engine) zurückzuführen ist, hervorragend für die Weltreise.
Um überall und jederzeit telefonisch erreichbar zu sein, nutzen wir eine Global One Satelliten Nummer. Die Nummer sieht aus wie eine normale Festnetznummer, wird aber ins Flugzeug weitergeleitet.

The aircraft with wich Mr. K.H. Zahorsky and K. Karbach go on a trip around the world is a turbo-charged single-engine, Karl-Heinz Zahorsky has been flying since 2011. The Piper Malibu with the type designation PA-46 310P offers space for 2 pilots and 4 passengers or 2 pilots on a world trip. This model is very well suited for the world rounding trip due to its very low fuel consumtion (lean engine).
In order to be available on the phone all around the world, we use a Global One Satellite Number. The number looks like a local number, but is calls are forwarded into the aircraft.